After Weight Loss Surgery
Congratulations on losing a significant amount of weight. This is an impressive and great achievement. Unfortunately, while your weight loss represents a huge accomplishment, you may still be frustrated with your body thanks to loose, hanging skin throughout your body. Fast or significant weight loss commonly leaves you with skin that cannot conform to your body's new shape. Regardless of where the hanging skin resides, plastic surgery is needed to correct the issue. Board-certified plastic surgeon Dr. Gary J. Rosenbaum offers after weight loss surgery to Miami Beach, FL men and women. This can be a life-changing treatment at Gary J. Rosenbaum, M.D., P.A. that serves as a lasting step in your weight loss journey.
The ideal candidates for after weight loss surgery are those who have hanging folds of skin due to losing a significant amount of weight. Most often, this issue is visible early on as you lose weight. If you are challenged by loose skin, after weight loss surgery at Gary J. Rosenbaum, M.D., P.A. can eliminate the excess skin, then secure the tissue and remaining skin for a healthy, tighter look. You should be at or close to your goal weight before considering skin tightening surgery.
Reviews
"Excelente cirujano se los recomiendo grasias doctor por su entrega y dedicación mil grasias"
- D.M. /
Google /
Mar 24, 2018
"The first time I met the doctor was on the recommendation of my GP who suggested to visit Dr. Gary Rosembaum because I needed to have my breast implants changed; on that first occasion I had the prosthesis replaced, the surgery was a total success and recovery very fast!On the following visits, I told the doctor that I wanted to have my eyelids lifted, he told me that this type of surgery is very simple, that it is done in his office that it takes only 40 minutes with a speedy recovery. From that moment I didn't hesitate for a moment to do the surgery and I cannot be happier!3 months have passed since the blepharoplasty as of today I don't have any scars and the eyes are more open.Thank you Doctor Rosembaum and thanks to your assistant Yoly since you really make me feel super comfortable and safe.I truly recommend Dr Gary Rosembaum for all your plastic surgery needs."
- R. /
Healthgrades /
May 28, 2020
"I don't normally write reviews, but felt compelled to recommend Dr. Rosenbaum after a flawless breast reduction experience. He and his staff (esp. Yoly) surpassed my expectations in every possible way. I was extremely nervous about the surgery, but was in good hands as Dr. Rosenbaum is detail-oriented and focused on successful, realistic outcomes. Guess what? It shows in his work. One of Miami's top surgeons for post-mastectomy breast reconstruction, he's highly experienced in all aspects/challenges of breast surgery. Dr. Rosenbaum also answered my (many!) questions both before and after surgery with kindness, patience, and substantial good humor. The end result: I had a breast reduction with zero complications, healed wonderfully, and for the first time in my life, feel comfortable in my own body. Not to mention the relief from constant upper body and neck pain. After surgery, I asked myself why I had waited so long for this gift to myself. This has truly been a life changing experience. Thank You Dr. Rosenbaum!"
- C. /
Google /
Jan 31, 2020
"I came to Dr. Rosenbaum after a procedure I had done somewhere else went terribly wrong. After we had a consultation he and and I decided my only chance to correct the problem was a full tummy tuck. I was horrified! I would never have done anything invasive because I am so fearful but unfortunately it was the only choice. He was INCREDIBLE! He constantly reassured me as we got closer to the surgery and made me feel calm. He was very confident about the procedure all the time. Nora, his office manager was equally helpful and took care of every aspect of preparation leading up to the surgery and after. She always took my calls and post surgery she reassured me through my first few days home. Dr. Rosenbaum did an amazing job fixing the original problem. I get compliments all the time on what a clean scar I have from others who have had the same procedure elsewhere. I am 4 months out now and getting better each day. He is a perfectionist at his work and I do HIGHLY recommend him to anyone"
- D. /
Healthgrades /
Feb 21, 2022
"Super attentive doctor! Explained every part of the surgery and recovery time. Amazing results as promised. The staff is super friendly and office is super clean. Would recommend to anyone! "
- A. /
Healthgrades /
Aug 24, 2021
Previous
Next
Plastic surgery to remove loose skin is usually performed as an inpatient procedure at an accredited surgical facility. It is performed using general anesthesia and on average takes about 3 – 7 hours, depending on the combination of procedures in your treatment plan. Some liposuction is usually integrated during surgery to remove pockets of fat, followed by the surgical removal of skin. This surgery does make larger incisions than most other cosmetic surgeries, so you will have scarring. During your surgery, every attempt is made by Dr. Rosenbaum to make the incisions as inconspicuous as possible. Dr. Rosenbaum or a member of his team will give you detailed post-surgical instructions so your incisions heal to flat, thin scars that blend as much as possible into your normal skin.
Once released from our care, it is important to allow a week or two to recover at home. Tubes may be implanted near the incision sites to help control drainage and medical garments should be worn to assist with swelling. For the average person, it takes roughly 2 – 4 weeks until you can go back to normal activities but it could take longer. Dr. Rosenbaum finds that most of his patients are back to normal around 4 – 6 months. Skin removal surgery can be life changing for patients with amazing results that you can see right away.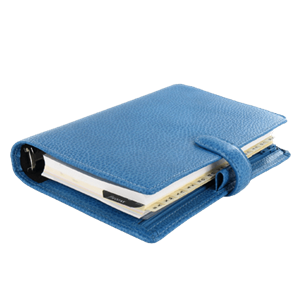 Weight loss is such a huge achievement and we congratulate you for your transformation. If loose skin is keeping you from fulling enjoying your weight loss, Dr. Rosenbaum invites you to learn about plastic surgery to remove excess skin. After weight loss surgery can further improve your body and help you see the physique you have earned. Contact Gary J. Rosenbaum, M.D., P.A. in Miami Beach, FL to speak with our patient coordinator about after weight loss surgery.