When your weight fluctuates and as you age, you may lose fullness in areas of your face and body. A terrific way to regain volume is through an advanced cosmetic technique known as an autologous fat transfer (also called fat grafting). A fat transfer extracts excess fat from your body and injects it into an area where you want additional volume. A fat transfer can be used on large areas (such as the breasts or buttocks) or on delicate and smaller features (such as facial lines, lips, cheeks, or under the eyelid). Fat transfers can give you a natural volume instead of an implant or an injectable facial filler with the added benefit of removing fat from areas where you don't want it. Miami Beach, FL plastic surgeon Dr. Gary J. Rosenbaum is skilled at using the most effective liposuction and grafting methods for performing fat transfers. An autologous fat transfer at Gary J. Rosenbaum, M.D., P.A. can give you beautiful results that look natural.
Reviews
"Excelente cirujano se los recomiendo grasias doctor por su entrega y dedicación mil grasias"
- D.M. /
Google /
Mar 24, 2018
"The first time I met the doctor was on the recommendation of my GP who suggested to visit Dr. Gary Rosembaum because I needed to have my breast implants changed; on that first occasion I had the prosthesis replaced, the surgery was a total success and recovery very fast!On the following visits, I told the doctor that I wanted to have my eyelids lifted, he told me that this type of surgery is very simple, that it is done in his office that it takes only 40 minutes with a speedy recovery. From that moment I didn't hesitate for a moment to do the surgery and I cannot be happier!3 months have passed since the blepharoplasty as of today I don't have any scars and the eyes are more open.Thank you Doctor Rosembaum and thanks to your assistant Yoly since you really make me feel super comfortable and safe.I truly recommend Dr Gary Rosembaum for all your plastic surgery needs."
- R. /
Healthgrades /
May 28, 2020
"I don't normally write reviews, but felt compelled to recommend Dr. Rosenbaum after a flawless breast reduction experience. He and his staff (esp. Yoly) surpassed my expectations in every possible way. I was extremely nervous about the surgery, but was in good hands as Dr. Rosenbaum is detail-oriented and focused on successful, realistic outcomes. Guess what? It shows in his work. One of Miami's top surgeons for post-mastectomy breast reconstruction, he's highly experienced in all aspects/challenges of breast surgery. Dr. Rosenbaum also answered my (many!) questions both before and after surgery with kindness, patience, and substantial good humor. The end result: I had a breast reduction with zero complications, healed wonderfully, and for the first time in my life, feel comfortable in my own body. Not to mention the relief from constant upper body and neck pain. After surgery, I asked myself why I had waited so long for this gift to myself. This has truly been a life changing experience. Thank You Dr. Rosenbaum!"
- C. /
Google /
Jan 31, 2020
"I came to Dr. Rosenbaum after a procedure I had done somewhere else went terribly wrong. After we had a consultation he and and I decided my only chance to correct the problem was a full tummy tuck. I was horrified! I would never have done anything invasive because I am so fearful but unfortunately it was the only choice. He was INCREDIBLE! He constantly reassured me as we got closer to the surgery and made me feel calm. He was very confident about the procedure all the time. Nora, his office manager was equally helpful and took care of every aspect of preparation leading up to the surgery and after. She always took my calls and post surgery she reassured me through my first few days home. Dr. Rosenbaum did an amazing job fixing the original problem. I get compliments all the time on what a clean scar I have from others who have had the same procedure elsewhere. I am 4 months out now and getting better each day. He is a perfectionist at his work and I do HIGHLY recommend him to anyone"
- D. /
Healthgrades /
Feb 21, 2022
"Super attentive doctor! Explained every part of the surgery and recovery time. Amazing results as promised. The staff is super friendly and office is super clean. Would recommend to anyone! "
- A. /
Healthgrades /
Aug 24, 2021
Previous
Next
If you want to have additional smoothness and volume in specific places on your face or body that appear deflated and flat, you may be an appropriate candidate for a fat transfer. This specialized enhancement is even more advantageous because it offers natural-looking results by incorporating your own fat. By doing this, there is less risk of rejection compared to implants or dermal fillers. Both women and men at Gary J. Rosenbaum, M.D., P.A. considering this treatment need to be at a healthy weight and have enough fat to remove for the transfer. During your consultation, Dr. Rosenbaum will go over your options and determine if you have enough excess fat to achieve your goals.
When undergoing a fat transfer, you will be placed under some form of anesthesia. The exact type of anesthesia or numbing method will be based on how much fat is being taken out and where it will be grafted. Liposuction is completed via a special cannula to precisely remove the fat, where it will then be harvested and separated through a centrifuge (which prepares the highest quality fat for syringes). After preparing the injection site, the extracted fat will be added to the area chosen for the transfer. The process of injecting is performed in layers until even smoothness has been attained. For some areas, multiple injections will be necessary. Dr. Rosenbaum will typically add more fat than is needed for your goal to account for a small amount of fat that is usually reabsorbed by the body.
After the transfer process has been completed, you will begin a healing period. Keep in mind there are at least two sites on the body that need to be carefully treated: the area involving liposuction and the injection sites. The overall recovery may be longer for larger transfers. For example, a fat transfer to the lips will generally only warrant a 1 – 2 days for recovery whereas a transfer to a larger body part, such as the breast or buttocks, can take weeks. Dr. Rosenbaum will discuss what you should expect during your recovery in your consultation. The injection site(s) will appear swollen with some possible bruising, but the results can usually be seen right away. Another perk is the area where liposuction was used will appear slimmer. Fat grafting yields beautiful and lasting results, but there will be some resorption back to the body. For some, another transfer may be needed down the road. There is usual minimal scarring associated with this procedure.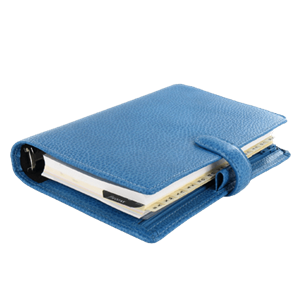 Take the Natural Approach
If you want fuller lips, fewer facial lines or curves in the right places, consider the natural-looking results created by fat transfer. Whether you only want a little volume or a lot, an autologous fat transfer can improve the appearance of your face, breasts, or butt. This procedure can help you achieve the look you want without artificial fillers or implants. Contact our staff to schedule your consult at Gary J. Rosenbaum, M.D., P.A. and learn more about fat transfers for natural-looking volume in your face and body.