Losing weight is an impressive accomplishment for anyone. However, once you make it to your ideal weight, you may still need one additional step to finalize your appearance. Depending on how long you had extra weight and how much weight you lost, excess skin may be an issue if the skin was not able to mold to the new size and shape of your body. The thighs are specifically an area of concern for a lot of patients. Miami Beach, FL plastic surgeon Dr. Gary J. Rosenbaum offers thigh lift surgery (also called thighplasty), which trims loose skin on the outer and/or inner thighs to reveal a firmer, more contoured appearance. Thighplasty surgery has risen in popularity at Gary J. Rosenbaum, M.D., P.A. because it can help his Miami Beach patients enjoy the warm weather and beaches while they look great in short shorts or swimsuits.
Reviews
"Excelente cirujano se los recomiendo grasias doctor por su entrega y dedicación mil grasias"
- D.M. /
Google /
Mar 24, 2018
"The first time I met the doctor was on the recommendation of my GP who suggested to visit Dr. Gary Rosembaum because I needed to have my breast implants changed; on that first occasion I had the prosthesis replaced, the surgery was a total success and recovery very fast!On the following visits, I told the doctor that I wanted to have my eyelids lifted, he told me that this type of surgery is very simple, that it is done in his office that it takes only 40 minutes with a speedy recovery. From that moment I didn't hesitate for a moment to do the surgery and I cannot be happier!3 months have passed since the blepharoplasty as of today I don't have any scars and the eyes are more open.Thank you Doctor Rosembaum and thanks to your assistant Yoly since you really make me feel super comfortable and safe.I truly recommend Dr Gary Rosembaum for all your plastic surgery needs."
- R. /
Healthgrades /
May 28, 2020
"I don't normally write reviews, but felt compelled to recommend Dr. Rosenbaum after a flawless breast reduction experience. He and his staff (esp. Yoly) surpassed my expectations in every possible way. I was extremely nervous about the surgery, but was in good hands as Dr. Rosenbaum is detail-oriented and focused on successful, realistic outcomes. Guess what? It shows in his work. One of Miami's top surgeons for post-mastectomy breast reconstruction, he's highly experienced in all aspects/challenges of breast surgery. Dr. Rosenbaum also answered my (many!) questions both before and after surgery with kindness, patience, and substantial good humor. The end result: I had a breast reduction with zero complications, healed wonderfully, and for the first time in my life, feel comfortable in my own body. Not to mention the relief from constant upper body and neck pain. After surgery, I asked myself why I had waited so long for this gift to myself. This has truly been a life changing experience. Thank You Dr. Rosenbaum!"
- C. /
Google /
Jan 31, 2020
"I came to Dr. Rosenbaum after a procedure I had done somewhere else went terribly wrong. After we had a consultation he and and I decided my only chance to correct the problem was a full tummy tuck. I was horrified! I would never have done anything invasive because I am so fearful but unfortunately it was the only choice. He was INCREDIBLE! He constantly reassured me as we got closer to the surgery and made me feel calm. He was very confident about the procedure all the time. Nora, his office manager was equally helpful and took care of every aspect of preparation leading up to the surgery and after. She always took my calls and post surgery she reassured me through my first few days home. Dr. Rosenbaum did an amazing job fixing the original problem. I get compliments all the time on what a clean scar I have from others who have had the same procedure elsewhere. I am 4 months out now and getting better each day. He is a perfectionist at his work and I do HIGHLY recommend him to anyone"
- D. /
Healthgrades /
Feb 21, 2022
"Super attentive doctor! Explained every part of the surgery and recovery time. Amazing results as promised. The staff is super friendly and office is super clean. Would recommend to anyone! "
- A. /
Healthgrades /
Aug 24, 2021
Previous
Next
A thigh lift is a skin removal and skin tightening procedure that improves the appearance of excess skin. Thighplasty is typically an after weight loss procedure. It is commonly performed on patients who have lost 100 or more pounds. It is also popular for older people who are concerned about excess skin due to age, as well as with women whose body shape changed due to pregnancy. If you have hanging, wrinkly, or loose skin on the upper thighs (either the inner or outer thighs or both), thigh lift surgery may be a big help. Please remember that if cellulite is your main problem, Dr. Rosenbaum can suggest other procedures that are designed to help decrease the appearance of cellulite.
During a thigh lift, general anesthesia is commonly administered. An incision is made close to the top portion of the thigh in the natural crease where the thigh attaches to the torso. This incision typically continues down to the mid point of the thigh area. This allows enough room to use liposuction (if necessary) to remove isolated pockets of fat as well as to trim all loose skin at the top thigh area. The remaining skin will be pulled upward so it is tight and safely secured with sutures. In specific cases, an incision may be necessary in the outer thigh area or underneath the buttocks, depending on the amount of tissue being removed. This surgery at Gary J. Rosenbaum, M.D., P.A. reshapes the complete thigh area, leaving a shapelier, tighter, more contoured appearance.
Thigh lift surgery takes an average of 2 – 3 hours to complete. After the surgery is over, you will be monitored and then sent home to begin your recovery. There is typically swelling, discomfort, and bruising during the first days of recovery. Within a few days, most patients are up and slowly walking, which is recommended for improved blood circulation and speedier healing. The full recovery period typically takes about 6 – 8 weeks. At-home wound care instructions provided by Dr. Rosenbaum will help the incision to heal well. Even though there will be some scarring, the new shape and contour of your thighs can help you raise your self-esteem, and you can show off your legs with pride.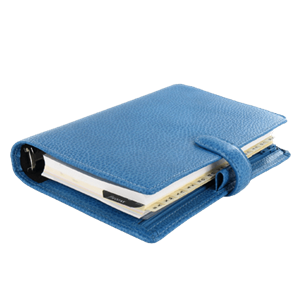 Get Tighter, Toned Thighs
If you have excess skin on your inner or outer thighs that causes anxiety or embarrassment, we invite you to call Gary J. Rosenbaum, M.D., P.A. in Miami Beach, FL to learn more about thighplasty. It is common for patients to combine this procedure with other contouring procedures, especially surgeries that correct the lower body including stomach surgery or a lower body lift, depending on your individual needs. Schedule your consultation with plastic surgeon Dr. Rosenbaum and get the slimmer appearance you desire.