About Reconstructive Surgery
We want to extend a special welcome to breast cancer survivors and those in the preliminary stages of planning for breast reconstruction to come to our South Florida practice, Gary J. Rosenbaum, M.D., P.A. Plastic Surgery in Miami Beach, FL. Our founder and double board-certified plastic surgeon, Dr. Gary Rosenbaum, is passionate and experienced in helping breast cancer survivors regain their confidence and self-esteem through reconstructive breast surgery. As one of the leading breast reconstructive specialists in the state of Florida for over 20 years, Dr. Rosenbaum currently performs one-stage breast reconstructions, tissue expander reconstruction, as well as DIEP, SGAP, SIEA, and Latissimus flap breast reconstructions. Prior to a mastectomy or lumpectomy, Dr. Rosenbaum will help patients create a personalized plan with the appropriate procedure to accomplish their aesthetic goals. For most women, the loss and reconstruction of her breasts is an extremely emotional journey. Dr. Rosenbaum and the entire Gary J. Rosenbaum, M.D., P.A. Plastic Surgery team want you to know that we will be here every step of the way.
One-Stage Breast Reconstruction
In partnership with a general surgeon, one-stage breast reconstruction is performed during the same operative session as the mastectomy procedure. This technique allows the patient to only have to undergo one surgical procedure instead of separating the mastectomy and reconstruction into two separate operations. There are some great advantages to one-stage breast reconstruction and during a thorough consultation with Dr. Rosenbaum, he will be able to determine if you are an ideal candidate for the procedure.
With compassion and respect for the patient, our practice offers breast reconstruction surgery to:
Breast cancer survivors who have had a mastectomy or lumpectomy
Women who are scheduled to receive surgical treatment for breast cancer (the removal of one or both breasts)
Women who have experienced a traumatic injury or have birth defects in the chest area
Breast Reconstruction Reviews
"I would absolutely recommend Dr. Gary Rosenbaum.  He really is the best.  I had to undergo breast reconstruction and to complicate matters I had previously had radiation in the breast area.  Given the situation, I needed a doctor with the most sophisticated skill set. Dr. Rosenbaum was incredible - he was able to seamlessly graft the area where I had radiation using tissue from my stomach and back.  My breasts look so great now, better than they ever looked and so NATURAL!   I have seen a lot of surgeries but he really is the best.  And while I had my breast surgery, he was also able to do a tummy tuck - INCREDIBLE!   I feel like a beautiful woman, and for those of you who are undergoing mastectomy/breast reconstruction, you know that loosing the feeling of being a beautiful woman is a real concern.  Dr. Rosenbaum truly is fantastic and he is so compassionate.  He understands how important this surgery is to us as women and he involves you completely in the entire process. Dr. Rosenbaum is an absolute perfectionist and he will not be satisfied until you are perfectly satisfied.  He deserves the highest praise!!!"
- I.K. /
Yelp /
Dec 18, 2013
"Dr. Rosenbaum was my breast reconstruction surgeon, after a bilateral mastectomy due to cancer. I have nothing but good things to say about him. He is super smart, and genuinely cares for his patients to have the best possible outcome. For me, he was the light at the end of the tunnel. I always felt better after seeing him. He always made sure to listen to my concerns and put my mind at ease. I cannot imagine going through this journey without him. I very highly recommend him."
- C.M. /
Yelp /
Jan 05, 2017
"Simply amazing - This was my sister's second time around with breast cancer. This time along with chemotherapy, a mestectomy was necessary. Her oncologist said that she should consider breast reconstruction. My sister was terrified. She was more concerned about the cancer returning a third time, than having reconstruction. However, she did her research and Dr. Rosenbaum was the man she needed to see. My sister made a consultation appointment and together we went, I was there for moral support.Wow, what a consultation........Dr. Rosenbaum is that doctor we all dream about.After he spoke to us about the oncologist's reports, he spoke about the various reconstruction options available for her particular circumstances. We both knew that Dr. Rosenbaum was going to be her surgeon as we were being escorted into the examination room.Warm, kind, patient, understanding and so supportive.He is also the expert in his field, sharp, cutting edge technology, knowledge, experience and confidence.Later we learned that he is also a perfectionist.This man brought one of the most devastating situations in my sister's life to another dimension. Our visits to his office were enjoyable, to say the least. Each visit left us laughing yet confident , he was going to make things right, which he did. The reconstruction process isn't a one shot deal. There are aesthetic situations that cannot be dealt with until swelling goes down, or some healing takes place. Dr. Rosenbaum will get you through those times and in the end, your new breasts to look fantastic.My sister has completed her breast reconstruction and they look as we expected, beautiful !She is happy, he is happy so I am happy.Yesterday, we reluctantly said our goodbyes. Hopefully, we will never need his services again, but we will visit, for sure.I can't praise this doctor/man enough.....Go see him, before you make any decisions about your surgery and you will save yourself so much time and heartache.....The best....."
- Anonymous /
Vitals /
Dec 13, 2013
"Five Stars - Dr. Rosenbaum changed my life! Words cannot express the gratitude I have for Dr. Rosenbaum and the outstanding job he did with my surgeries in 2015. In 2011, I was diagnosed with breast cancer. I was 25 years old. I immediately had a double mastectomy with expanders placed under my skin to begin the process to create a new breast cavity for implants. The plan became complicated when I learned that I was going to have 16 chemotherapy treatments and six weeks of radiation treatments immediately following the double mastectomy. Ultimately the surgical scar and chemotherapy were too much for the skin to heal on the right side of my chest. The expander had to come out. After the radiation treatments ended, I starting feeling like I would never have a reconstructed breast. Slowly, I started reading and learning about the possibility of breast reconstruction after radiation treatment. The more I read the more I felt a latissimus flap breast reconstruction might be the option for me.I began looking for surgeons who perform this complex procedure. I found Dr. Rosenbaum while searching on the internet and everything I read about him and his experience led me to believe he was the right surgeon to perform my reconstruction.After my surgery, I look and feel amazing. Dr. Rosenbaum and his staff are all very caring and knowledgeable. Every appointment and every question was enjoyable and easy. I especially want to thank Nora, who always made an extra effort to ensure everything was okay.I highly recommend Dr. Rosenbaum and will go back for any other surgical needs."
- Anonymous /
Vitals /
Aug 12, 2016
"Dr. Rosenbaum was my breast reconstruction surgeon, after a bilateral mastectomy due to cancer. I have nothing but good things to say about him. He is super smart, and genuinely cares for his patients to have the best possible outcome. For me, he was the light at the end of the tunnel. I always felt better after seeing him. He always made sure to listen to my concerns and put my mind at ease. I cannot imagine going through this journey without him. I very highly recommend him."
- C.M. /
Healthgrades /
Feb 05, 2017
Previous
Next
There are numerous ways to reconstruct the breasts following cancer or trauma. Though a one-stage reconstruction is always provided when possible, there are some other techniques that may be necessary. Several techniques may be considered for the reconstruction:
When possible, a one-stage reconstruction is always recommended. This allows for a mastectomy and reconstruction to be performed during one procedure, reducing the amount of recovery time.
Expander Implant Placement
The first stage in this reconstruction process involves the placement of a tissue expander, which is inserted within the breast pocket. This deflated expander is used to stretch the skin over a period of time to make room for an implant or fat transfer. Once the expander is in place, saline will be injected into it about every 2 – 3 weeks. Once the appropriate size has been achieved, the expander will be replaced with either a silicone or saline implant.
Latissimus Flap Technique
This technique involves transferring tissue from the latissimus dorsi muscle and skin to the breast from an area on the back.
DIEP flap is a superior method to the TRAM procedure and is performed using a microsurgery approach. It is a preferred method because the recovery time is shortened, and the abdominal muscles and fascia are not sacrificed.
This procedure is very similar to the DIEP flap. In the SIEA flap technique, fat, skin, and blood vessels are cut from the wall of the lower belly and moved up to your chest to rebuild your breast. The SIEA flap is considered a muscle-sparing reconstruction and differs from DIEP flap reconstruction only by the blood vessels used.
SGAP stands for superior gluteal artery perforator and is often called hip flap reconstruction. This is an autogenous surgery that utilizes the fat, skin, and blood vessels from your upper buttocks/hip to rebuild your breasts.
In the scenario where the patient uses their oncologist-recommended surgeon to remove the breasts, Dr. Rosenbaum is available to gather and communicate all information and medical details with the surgeon before he performs reconstruction surgery. If reconstruction is not immediately possible, the surgery can be performed at a later date while the patient recovers and wears prosthetics in the place of the breast. The patient may also choose to have additional enhancement surgeries to add symmetry, fullness, or skin tightening for more natural-looking results.
Depending on the type of breast restorative surgery you had performed, your recovery will be at least 4 – 7 weeks. You will need to take it easy and allow your body time to heal. Our medical staff will guide you on your journey to healing — you won't have to go through it alone. There will be multiple follow-up appointments after the surgery so that we can make sure you are well and healing appropriately. Results will be immediate in most situations but will become even more apparent when healing is complete and bruising has decreased.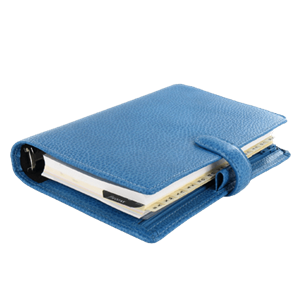 Trust our Skilled Surgeon
With the help of a trustworthy, experienced, board-certified plastic surgeon, such as Dr. Rosenbaum, your breast reconstruction journey does not have to be a long and painful one. Give Gary J. Rosenbaum, M.D., P.A. Plastic Surgery a call to set up a complimentary consultation and determine how breast reconstruction surgery could help transform your breast cancer recovery.