Deep forehead wrinkles and a drooping brow line can cause an angry, tired facial expression. Dr. Gary Rosenbaum, our board-certified plastic surgeon and the founder of Gary J. Rosenbaum, M.D., P.A. Plastic Surgery in Miami Beach, FL, can address this common condition with brow lift surgery. During this surgical procedure, the skin of the brow and forehead will be tightened, reducing the appearance of fine lines and wrinkles, and lifting the brow into a more natural position. During a consultation with Dr. Rosenbaum, patients can discuss whether or not a brow lift will provide them with the aesthetic results they desire.
The best candidates for brow lift (sometimes called a forehead lift) surgery:
Have excess skin creating folds and creases
Droopy eyelids and eyebrows
Dynamic wrinkles on their brow
Want a long-lasting solution
Do not need a full facelift
Reviews
"Excelente cirujano se los recomiendo grasias doctor por su entrega y dedicación mil grasias"
- D.M. /
Google /
Mar 24, 2018
"The first time I met the doctor was on the recommendation of my GP who suggested to visit Dr. Gary Rosembaum because I needed to have my breast implants changed; on that first occasion I had the prosthesis replaced, the surgery was a total success and recovery very fast!On the following visits, I told the doctor that I wanted to have my eyelids lifted, he told me that this type of surgery is very simple, that it is done in his office that it takes only 40 minutes with a speedy recovery. From that moment I didn't hesitate for a moment to do the surgery and I cannot be happier!3 months have passed since the blepharoplasty as of today I don't have any scars and the eyes are more open.Thank you Doctor Rosembaum and thanks to your assistant Yoly since you really make me feel super comfortable and safe.I truly recommend Dr Gary Rosembaum for all your plastic surgery needs."
- R. /
Healthgrades /
May 28, 2020
"I don't normally write reviews, but felt compelled to recommend Dr. Rosenbaum after a flawless breast reduction experience. He and his staff (esp. Yoly) surpassed my expectations in every possible way. I was extremely nervous about the surgery, but was in good hands as Dr. Rosenbaum is detail-oriented and focused on successful, realistic outcomes. Guess what? It shows in his work. One of Miami's top surgeons for post-mastectomy breast reconstruction, he's highly experienced in all aspects/challenges of breast surgery. Dr. Rosenbaum also answered my (many!) questions both before and after surgery with kindness, patience, and substantial good humor. The end result: I had a breast reduction with zero complications, healed wonderfully, and for the first time in my life, feel comfortable in my own body. Not to mention the relief from constant upper body and neck pain. After surgery, I asked myself why I had waited so long for this gift to myself. This has truly been a life changing experience. Thank You Dr. Rosenbaum!"
- C. /
Google /
Jan 31, 2020
"I rarely leave written reviews, yet it is my honor to do so for Dr. Rosenbaum. My experience with him and his staff was great. They were welcoming and kind at all of my visits. On the morning of my scheduled double surgery with Dr. Rosenbaum and my General Surgeon, things did not go as planned, due to my GS being on call. Therefore, my procedure was pushed back, and needless to say, Dr. Rosenbaum adjusted his schedule to accommodate, and that was greatly appreciated!!! I am now approximately seven weeks post op, and recovery is going extremely well. I am happy with my current results, and expect things to improve even more. Therefore, I highly recommend Dr. Rosenbaum, if you're considering a tummy tuck. Thank you Dr. Rosenbaum and staff🤗🙏🏾🤗."
- K.T. /
Google /
Jan 29, 2021
"I originally went to Dr. Rosenbaum for corrective breast surgery. I had a lumpectomy many years ago and my breasts were uneven. He did a fantastic job! So, when I needed eyelid surgery, of course I went back to Dr. Rosenbaum. He did the procedure in the office and I had minimal bruising. After it all healed up, my eyes looked amazing...no more droopy eyelids and my peripheral vision is back. He is very caring and takes time with his patients. I would definitely recommend using him for any services you need."
- C.M. /
Google /
Jan 26, 2021
Previous
Next
Most brow lift surgeries are performed under general anesthesia as an outpatient surgery at an accredited hospital or surgical center. Small incisions are placed in low visibility areas, such as behind the hairline or in the eyebrows. The most common brow lift techniques are the open brow lift, limited incision brow lift, and endoscopic brow lift, one of which will be chosen based on the patient's goals and their individual features. Once the incisions are made, Dr. Rosenbaum will remove any excess skin, then smooth and re-position the muscles and soft tissue to erase wrinkles while elevating the eyebrows to an appropriate level.
Brow lift surgery usually takes about two hours. Once the patient has been cleared by Dr. Rosenbaum, they may be taken home by a responsible adult to recover at home. Most patients take 1 – 3 weeks to recover after a brow lift, but they are generally able to drive and return to work in two weeks. For the first days after the surgery, patients should expect some temporary bruising, discomfort, tightness, and numbness. Dr. Rosenbaum will talk to each patient about what they need to do during their recovery and provide tips for an easier recovery. Patients will need to return for a follow-up appointment in one week to have their sutures removed and have their healing progress checked. While visible improvements can be seen immediately, the final results of the brow lift are usually seen about 4 – 6 months after the surgery.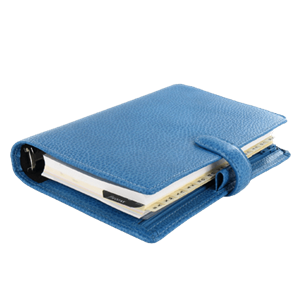 Many patients fear that a brow lift will leave them looking permanently surprised, unnaturally wide eyed, or like they obviously had plastic surgery. A plastic surgeon with experience in brow lift surgery, such as Dr. Rosenbaum, will focus on creating a younger, natural-looking appearance that refreshes the face. Using simulation software, Dr. Rosenbaum and the patient can decide how dramatic or how subtle they want the results to be. After brow lift surgery, patients will look more awake, more alert, and more like the age they feel. During a complimentary consultation at our Miami Beach facility, patients can decide whether brow lift surgery can provide the results they seek.