Eyelid surgery, or blepharoplasty, can be performed on the upper or lower eyelids. The procedure's primary function is to remove excess skin which can cause bagginess and wrinkles, or obstruct the patient's vision. Board-certified Miami Beach plastic surgeon, Dr. Gary Rosenbaum of Gary J. Rosenbaum, M.D., P.A. Plastic Surgery frequently performs this cosmetic surgery procedure, yielding optimum results to help patients meet their aesthetic goals. During a private consultation with Dr. Rosenbaum, patients can discuss their concerns candidly to determine whether their upper or lower eyelids need surgery, and whether or not they are candidates for the procedure.
The best candidates for eyelid surgery:
Have eyelid issues that cause them to look older
Have vision problems caused by droopy eyelids
Have droopy, downturned eyelids as a result of aging or genetics
Have bags under the eyes
Desire a more refreshed, rejuvenated appearance
Desire a natural look
Eyelid Surgery Reviews
"Dr. Rosenbaum is the BEST. He did my reconstructive surgery 16 yrs ago after I had a mastectomy, performed liposuction of chin and lower eyelid surgery. This year I replaced both of my implants, My right implant was 28 years old and ruptured. He also performed a lower face-lift. I could not be happier with the results. I trust him completely, his judgement is impeccable as is his work. He is kind, compassionate and I highly recommend him whether you have elective or reconstructive surgery."
- G.A. /
Healthgrades /
Feb 14, 2018
"A very good experience. I'm delighted with the 'eyelid lift'. I'm told I look fresher and awake. It's very natural looking, which really matters to me. Gary was great and the staff are lovely. The procedure was pretty much painless. Took about 40 minutes and I had some discomfort for about 3 hours after but no pain at all after that. I didn't go out on the town for about three days immediately after as there was some swelling and a little bruising but really could have gone out after 3 days with some cover-up make up on. It's now 5 weeks later and you can't even see a scar.Big thumbs up from me."
- L.M. /
Google /
Jun 22, 2019
"(Translated by Google) Happy with the results of eyelid surgery that Dr. Gary Rosenbaum made me fast recovery and very patient and professional DR(Original)Feliz con los resultados de la cirugía de párpados que me hizo el DR Gary Rosenbaum la recuperación rápida y el DR muy paciente y profesional"
- R.T. /
Google /
Sep 12, 2019
"I had a neck lift, lower facelift and an eyelid lift (blepharoplasty) Dec 2019 by Doctor Rosenbaum. If I would have known how little pain and downtime involved with this surgery I would have done this 5 years ago. I was out to dinner with friends within 4 days! I love the results and I already have 2 friends signed up to do their facelift. My husband tells me how beautiful I am everyday and friends tell me how young I look (15 years younger) or the people that don't know keep asking what skin care products are you using? I did not even want to look at myself in the mirror and now I welcome the mirror. Smile lines gone, sagging Jowls gone and my Neck! I never thought it was possible to have a neck with no wrinkles. I'm am so pleased not only with the results but the interaction throughout the whole process with Doctor Rosenbaum. I interviewed plastic surgeons in Boca Raton that friends told me about and I was so uncomfortable so I put it off (years passed and more and more Botox). Then a lightbulb went off and I remembered Doctor Rosenbaum and within that moment I knew I was going to have him perform my facelift surgery. When I went into his office to talk to him I was at ease (still a little nervous) but I trusted him that he had my best interest at heart and he understood exactly what I wanted. So if I can say two things Doctor Rosenbaum is your doctor for your facelift and if you are nervous don't wait. Also his staff Yoli and Noora were so wonderful I can't say enough good things."
- K.S. /
Google /
Jan 09, 2020
"(Translated by Google) Happy with the results of eyelid surgery that Dr. Gary Rosenbaum made me fast recovery and very patient and professional DR (Original) Feliz con los resultados de la cirugía de párpados que me hizo el DR Gary Rosenbaum la recuperación rápida y el DR muy paciente y profesional"
- R.T. /
Google /
Sep 28, 2019
Previous
Next
For upper eyelid surgery, Dr. Rosenbaum will make the incision within the natural fold of the eyelid. The incision will be extended outward as much as possible in order to address the extraneous skin folds located on the outside of the upper lid. After the incision is carefully made, Dr. Rosenbaum will remove the excess fat and skin. Afterward, the incision will be closed with absorbable sutures, which do not require professional removal.
For lower eyelid surgery, the incision will be placed along the bottom of the lash line to allow Dr. Rosenbaum access to remove the extraneous fat and tissue. A special technique called transconjunctival blepharoplasty is used for patients with puffy lower lids but good skin tone. Patients with dark under eye circles caused by a lack of fat in the area could benefit from injectables or fat fillers to add volume to the area.
With some patients, both the lower and upper eyelids need to be addressed to correct all issues effectively. When both are combined, surgery can last around two hours.
Although eyelid surgery is usually an outpatient procedure performed under general anesthesia in an accredited surgical facility, it can also be performed as an in-office procedure with a milder form of general anesthesia called twilight sedation. After surgery, patients can expect the eyelids to be bruised and swollen, which can be alleviated with ice packs, medicated eye ointments or eye drops, and elevating the head. These symptoms should last a few days. Eyelid recovery is usually easy for most patients and normal activities can be resumed within a week. Patients should expect natural-looking, younger, more refreshed eyelids after their surgery. In addition, scars shouldn't be visible due to their placement.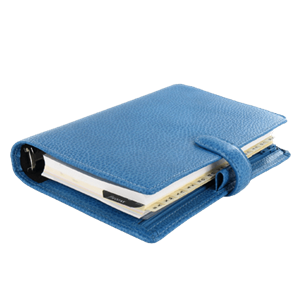 No longer should you allow your eyes to age you beyond your years. Not only can you look younger and more revitalized, but you can also correct vision problems caused by droopy eyelids. When you're ready to transform your eyes and overall appearance, please feel free to give us a call to set up a consultation at our Miami Beach facility to learn more about eyelid surgery.