A neck lift, also known as platysmaplasty or cervicoplasty, is used to address skin and fat which hangs beneath the chin (commonly referred to as a "turkey wattle"). The neck ages quite quickly and begins to develop vertical banding and horizontal creases, aging us beyond our years. These do not have be permanent characteristics. At Gary J. Rosenbaum, M.D., P.A. Plastic Surgery in Miami Beach, FL, under the care of board-certified plastic surgeon Dr. Gary Rosenbaum, we can reverse the signs of aging with a neck lift surgery. While this procedure is quite comprehensive on its own, patients often benefit from the use of liposuction in conjunction to increase the impact of their results.
The best candidates for neck lift surgery:
Have loose skin in the area caused by weight loss, aging, or genetics
Have lines and wrinkles in the neck area
Are any age from 20 – 70+ years
Desire a sleeker and slimmer profile
Desire a long-term solution
Desire a natural look
Neck Lift Reviews
"I had a neck lift, lower facelift and an eyelid lift (blepharoplasty) Dec 2019 by Doctor Rosenbaum. If I would have known how little pain and downtime involved with this surgery I would have done this 5 years ago. I was out to dinner with friends within 4 days! I love the results and I already have 2 friends signed up to do their facelift. My husband tells me how beautiful I am everyday and friends tell me how young I look (15 years younger) or the people that don't know keep asking what skin care products are you using? I did not even want to look at myself in the mirror and now I welcome the mirror. Smile lines gone, sagging Jowls gone and my Neck! I never thought it was possible to have a neck with no wrinkles. I'm am so pleased not only with the results but the interaction throughout the whole process with Doctor Rosenbaum. I interviewed plastic surgeons in Boca Raton that friends told me about and I was so uncomfortable so I put it off (years passed and more and more Botox). Then a lightbulb went off and I remembered Doctor Rosenbaum and within that moment I knew I was going to have him perform my facelift surgery. When I went into his office to talk to him I was at ease (still a little nervous) but I trusted him that he had my best interest at heart and he understood exactly what I wanted. So if I can say two things Doctor Rosenbaum is your doctor for your facelift and if you are nervous don't wait. Also his staff Yoli and Noora were so wonderful I can't say enough good things."
- K.S. /
Google /
Jan 09, 2020
Previous
Next
Neck lift surgery is an outpatient procedure and performed at an accredited surgical facility. The patient will be under general anesthesia during the procedure. Dr. Rosenbaum will start off by making an incision under the chin or in front/behind the patient's ears. When there is abundant fat in the region, liposuction will be the first step of the surgery to remove this excess fat. The underlying neck muscles will then be pulled tight. Then, the skin will be trimmed and the remaining skin will be re-draped for a tighter, smoother appearance. Stitches, or sutures, are placed deep in the neck wall. Dr. Rosenbaum may also place a drain in the surgical site to control bleeding. The entire surgery typically lasts two hours.
Following a neck lift surgery, a patient commonly experiences some amount of bruising and swelling in the neck area. It's also common for patients to have a sensation of tightness and pulling, which is a result of the neck adjusting into the new position. Typically, patients are able to return to their normal routine in around 7 – 10 days. After a few months, a patient should be able to see the full effects of the surgery with a tighter, smoother, more contoured neck. There will be very minimal scarring since the incisions were placed in discreet places.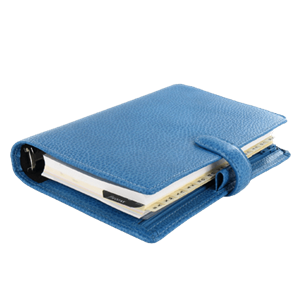 That sleek, beautiful neck that you desire can be yours easier than you might have thought possible thanks to a neck lift surgery. The surgery is successful at targeting extraneous skin, fat, and lines and wrinkles in the neck area. Want to learn more? Please call our office to schedule a consultation at Gary J. Rosenbaum, M.D., P.A. Plastic Surgery.