About Augmentation Surgery
At Gary J. Rosenbaum, M.D., P.A. Plastic Surgery in Miami Beach, FL, we seek to provide the most natural and long-lasting results possible when considering your breast augmentation options. Board-certified plastic surgeon Dr. Gary Rosenbaum is experienced in the surgical performance of a wide variety of breast augmentation procedures, but is exceptionally skilled in breast implants and fat grafting, or fat transfer augmentations. Both augmentation surgeries yield favorable results, but the procedure most suited for your personal aesthetic goals can be determined during a preliminary consultation with Dr. Rosenbaum at our Miami Beach office.
Breast Implants – As breast enhancement via fat grafting is limited in size by the number of fat deposits present on a patient's body, breast implants are also a viable option for augmentation. Breast implants can be silicone or saline, and can be as large or small as the patient desires with long-lasting, naturally appearing results.
Fat Grafting – Breast enhancement using fat grafts or fat transfer (lipoaugmentation) rather than silicone or saline implants employ fat suctioned from the patient's buttocks, thighs, or other fatty areas. Lipoaugmentation of the breasts may offer patients permanent breast augmentation with a natural look and feel with the benefit of body contouring through liposuction — without the requirement for incisions or implants.
Patients who want breast augmentation surgery may be ideal candidates if they meet some of the following criteria:
They are unhappy with the current size and shape of their breasts
They have lost the firmness of your breast due to weight loss, pregnancy, or breastfeeding
One breast is larger than the other
The size of the breasts is not in proportion to the rest of the body
To restore the shape of the breasts after a mastectomy or lumpectomy
Breast Augmentation Reviews
"I couldn't be happier with how wonderful my cosmetic breast surgery went. The results are exactly what I had hoped for. I was so scared and nervous about my results. I am physically active and wanted a size that made me feel pretty and young yet did not get in the way of my activities. Dr Rosenbaum is very professional and truly cares about his patients. I am grateful to him for upholding a level of excellence and compassion. I recommend him highly to anyone who is interested in pursuing a cosmetic procedure."
- A.S. /
Google /
Sep 10, 2019
"Excellent physician and staff! Had a bilateral mastectomy and the breasts turned out just as if I had gotten a regular breast augmentation. Highly recommend!"
- A.C. /
Google /
Jul 30, 2020
"The first time I met the doctor was on the recommendation of my GP who suggested to visit Dr. Gary Rosembaum because I needed to have my breast implants changed; on that first occasion I had the prosthesis replaced, the surgery was a total success and recovery very fast!On the following visits, I told the doctor that I wanted to have my eyelids lifted, he told me that this type of surgery is very simple, that it is done in his office that it takes only 40 minutes with a speedy recovery. From that moment I didn't hesitate for a moment to do the surgery and I cannot be happier!3 months have passed since the blepharoplasty as of today I don't have any scars and the eyes are more open.Thank you Doctor Rosembaum and thanks to your assistant Yoly since you really make me feel super comfortable and safe.I truly recommend Dr Gary Rosembaum for all your plastic surgery needs."
- R. /
Healthgrades /
May 27, 2020
"Let me start by saying , I never leave reviews but I couldn't be more happy to share my amazing experience with Dr. Rosenbaum. I got breast augmentation about 2 weeks ago which was my first surgery. I was so pleased with my entire experience . I had gone on several consultations but Dr. Rosenbaum's expertise, confidence and knowledge struck out the most and I knew he was the surgeon for me right away. His staff was so friendly and were always available to answer all of my many questions pre- op and post -op. I felt so comfortable and knew I was in the best hands. I am SO happy with the results and highly recommend him. Thank you Dr. Rosenbaum and staff for such a great experience !"
- T.L. /
Google /
Sep 25, 2020
"I was referred to the office of Dr. Rosenbaum by other people in the Mount Sinai health system. I had to get my breast implants removed and needed cosmetic work on my breasts. The breast implants were not going to be replaced. My experience from the moment I called for the consultation appointment was extremely professional. The staff at the office are professional and human. They guided me through the complete process. They treated me as I was the most important patient at the office. I had my surgery done last week. It has been only 8 days after my surgery and the results are unbelievable. Dr. Rosembaum devoted a lot of time studying the work to be done. His approach to surgery had me at ease all the time. His work is absolutely perfect!"
- A.L. /
Google /
Nov 03, 2020
Previous
Next
Before you have breast augmentation surgery, you will have a complete physical examination. Overall good health is necessary for a successful result. When deciding which type of procedure to choose, keep in mind that age can be a determining factor. One of the distinct differences between saline and silicone breast implants is the age restriction. Patients must be 18 years or older in age in order to receive saline implants, and at least 21 for silicone. In addition, patients desiring fat transfer augmentation must have sufficient fat transfers sites on the the body to qualify for this procedure. Existing native breast tissue, breast shape, and skin elasticity are other factors to take into consideration. Measurements will be taken of the breasts as well as the chest wall, including base width, to help determine the best implant type. This evaluation will help Dr. Rosenbaum develop the best breast augmentation plan.
After surgery, patients can expect to feel sore, so they will be given post-surgical care instructions and pain medication may be prescribed. Each augmentation patient will leave in a sports bra and clean surgical dressings. There will be some bruising and swelling for about 1 – 2 weeks. It is recommended for patients to take it easy for those two weeks to heal and rebuild strength after surgery. Most patients experience a full recovery between 6 – 8 weeks. Most women find that their breasts look and feel totally natural within just a few short months.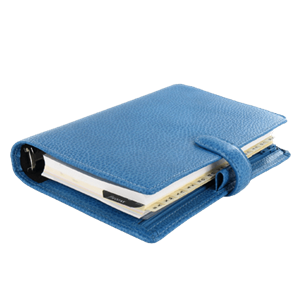 Attain Balance with Implants
Breast augmentation surgery is all about balance. As one of the most common cosmetic procedures performed among plastic surgeons, this surgery will make the breasts symmetrical and proportionate to the patient's body shape. It is a surgery that produces stunning results for women who desire larger, shapelier breasts and our patients are thrilled with their enhancement. Please call Gary J. Rosenbaum, M.D., P.A. Plastic Surgery to schedule your consultation with our team today.