Breast Augmentation with Lift
Breast augmentation including a breast lift improves the overall volume and shape of the breast. This comprehensive surgery includes both the placement of breast implants and the skin tightening technique (lift), which brings the breasts to a higher location on the chest. A number of factors can cause breasts to lose volume and begin to sag — pregnancy and weight loss are among the most common. At Gary J. Rosenbaum, M.D., P.A. Plastic Surgery, led by board-certified plastic surgeon Dr. Gary Rosenbaum, we can address both the size and placement of our patients' breasts with this combination surgical procedure in the Miami Beach, FL area.
Reviews
"Excelente cirujano se los recomiendo grasias doctor por su entrega y dedicación mil grasias"
- D.M. /
Google /
Mar 24, 2018
"The first time I met the doctor was on the recommendation of my GP who suggested to visit Dr. Gary Rosembaum because I needed to have my breast implants changed; on that first occasion I had the prosthesis replaced, the surgery was a total success and recovery very fast!On the following visits, I told the doctor that I wanted to have my eyelids lifted, he told me that this type of surgery is very simple, that it is done in his office that it takes only 40 minutes with a speedy recovery. From that moment I didn't hesitate for a moment to do the surgery and I cannot be happier!3 months have passed since the blepharoplasty as of today I don't have any scars and the eyes are more open.Thank you Doctor Rosembaum and thanks to your assistant Yoly since you really make me feel super comfortable and safe.I truly recommend Dr Gary Rosembaum for all your plastic surgery needs."
- R. /
Healthgrades /
May 28, 2020
"I don't normally write reviews, but felt compelled to recommend Dr. Rosenbaum after a flawless breast reduction experience. He and his staff (esp. Yoly) surpassed my expectations in every possible way. I was extremely nervous about the surgery, but was in good hands as Dr. Rosenbaum is detail-oriented and focused on successful, realistic outcomes. Guess what? It shows in his work. One of Miami's top surgeons for post-mastectomy breast reconstruction, he's highly experienced in all aspects/challenges of breast surgery. Dr. Rosenbaum also answered my (many!) questions both before and after surgery with kindness, patience, and substantial good humor. The end result: I had a breast reduction with zero complications, healed wonderfully, and for the first time in my life, feel comfortable in my own body. Not to mention the relief from constant upper body and neck pain. After surgery, I asked myself why I had waited so long for this gift to myself. This has truly been a life changing experience. Thank You Dr. Rosenbaum!"
- C. /
Google /
Jan 31, 2020
"I came to Dr. Rosenbaum after a procedure I had done somewhere else went terribly wrong. After we had a consultation he and and I decided my only chance to correct the problem was a full tummy tuck. I was horrified! I would never have done anything invasive because I am so fearful but unfortunately it was the only choice. He was INCREDIBLE! He constantly reassured me as we got closer to the surgery and made me feel calm. He was very confident about the procedure all the time. Nora, his office manager was equally helpful and took care of every aspect of preparation leading up to the surgery and after. She always took my calls and post surgery she reassured me through my first few days home. Dr. Rosenbaum did an amazing job fixing the original problem. I get compliments all the time on what a clean scar I have from others who have had the same procedure elsewhere. I am 4 months out now and getting better each day. He is a perfectionist at his work and I do HIGHLY recommend him to anyone"
- D. /
Healthgrades /
Feb 21, 2022
"Super attentive doctor! Explained every part of the surgery and recovery time. Amazing results as promised. The staff is super friendly and office is super clean. Would recommend to anyone! "
- A. /
Healthgrades /
Aug 24, 2021
Previous
Next
A good candidate for breast augmentation with lift surgery is typically:
In good overall health
At or near their goal weight
Over 18 years old
Healthy, with no major medical issues
Well informed about potential risks
Has nipples and areolas that point downward
Is not planning to/or has finished breastfeeding
This surgery is performed on an outpatient basis under general anesthesia in an accredited surgical facility. The recovery for this combination procedure is similar to that which occurs with a singular breast lift surgery, but may require a few additional days of adjustment to the new weight of the implant. On average, a patient can expect to be able to resume normal daily activities after a week, but strenuous exercises must still be avoided until approved by Dr. Rosenbaum. This is to ensure that the surgical technique used for the lift is not compromised and to avoid internal bleeding. Optimal results will usually be noticeable after about three months when the breasts have settled into their new shape.
After swelling and bruising have both subsided, patients can expect higher, perkier breasts. As with most surgeries, the incisions will heal, fade, and lighten over time, but the scarring may never diminish entirely. While there's a common misconception that implants will eventually need to be replaced, this is not always the case. In most situations, as long as there are no issues with the implants, they will last a very long time. It is, however, important that women with saline implants are monitored by Dr. Rosenbaum in three-year intervals, to ensure that they are not leaking and that they're functioning properly.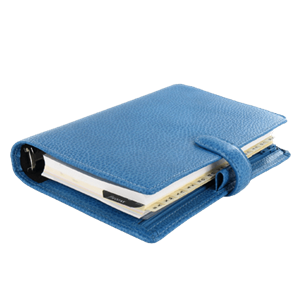 Dr. Rosenbaum and our entire team at Gary J. Rosenbaum, M.D., P.A. Plastic Surgery believes that patients deserve to have the body of their dreams. If you feel that you may be a candidate for a breast augmentation with a lift, we encourage you to contact our Miami Beach office today. During a complimentary consultation with Dr. Rosenbaum, you can candidly discuss your aesthetic goals to determine if this comprehensive procedure is right for you.